DOMAINE LAFOND
Pascal Lafond welcomed us in his tasting room as well as storage. After a quick tour in the cellar, we were soon invited to taste. We found quite a few good wines, including:
Red: The Châteauneuf de Pape 2006, Lirac La Ferme Romaine 2007 (excellent)
Rosé: Tavel 2009

Then (ask beforehand) the owner drove us by car (five minutes by car) outside the village and showed us a fantastic viewpoint. Besides the lavender and the mountains, we looked out over the vineyards of Roc-Épine, impressive. Pascal says that the name comes from the Roc Épine his father's favorite racehorse Roquepin which caused a furore in the seventies. Then we are taken to the other side of the village (again a five minute drive) where we end up in a vineyard on similar ground as Chateauneuf du Pape. Large pebble stones on the first layer. As Lafond works biological he has to agitate the pebbles to give air to the weeds on the ground. This is hard and intensive work (although it happens with machines). The result is similar to the wines of Châteauneuf du Pape, however, for a better price because of the lesser known name. If you really want to score Chateauneuf du Pape, no problem, because Lafond produces an excellent one for a reasonable price.

Activities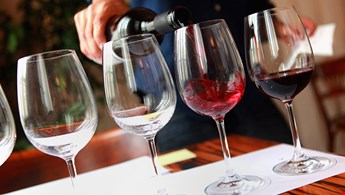 Videos
BestWineRoutes.com visits DOMAINE LAFOND.
Contact
DOMAINE LAFOND
Route des vignobles Roc Epine
30126 TAVEL, France
T: +33 (0) 466502459
E:


zondag Gesloten maandag 08:00–12:00, 13:30–17:00 dinsdag 08:00–12:00, 13:30–17:00 woensdag 08:00–12:00, 13:30–17:00 donderdag 08:00–12:00, 13:30–17:00 vrijdag 08:00–12:00, 13:30–17:00 zaterdag Gesloten